Uniform Coffee Table



Uniform Coffee Table

Our Uniform Tables complement the natural warmth of a marble top with a precisely formed metal base that is fabricated in either powder coated or anodized aluminum.

The marble top is either a solid marble or with an inlaid pattern similar to our Grid Platter, Cut Out Platter and Magma edition platter. Each inlaid pattern is handmade by skilled craftsmen in India using contrasting marbles to create a precise pattern.

Dimensions
60.6cm x 60.6cm x 36.8cm / 23.9in x 23.9in x 14.5in

Materials
Marble top, powder coated aluminum base



Uniform Side Table


Uniform Side Table

Our Uniform Tables complement the natural warmth of a marble top with a precisely formed metal base that is fabricated in either powder coated or anodized aluminum.

The marble top is either a solid marble or with an inlaid pattern similar to our Grid Platter, Cut Out Platter and Magma edition platter. Each inlaid pattern is handmade by skilled craftsmen in India using contrasting marbles to create a precise pattern.

Dimensions
55.6cm x 40.6cm x 46.8cm / 21.9in x 16in x 18.4in

Materials
Marble top, powder coated aluminum base



Duotone Throw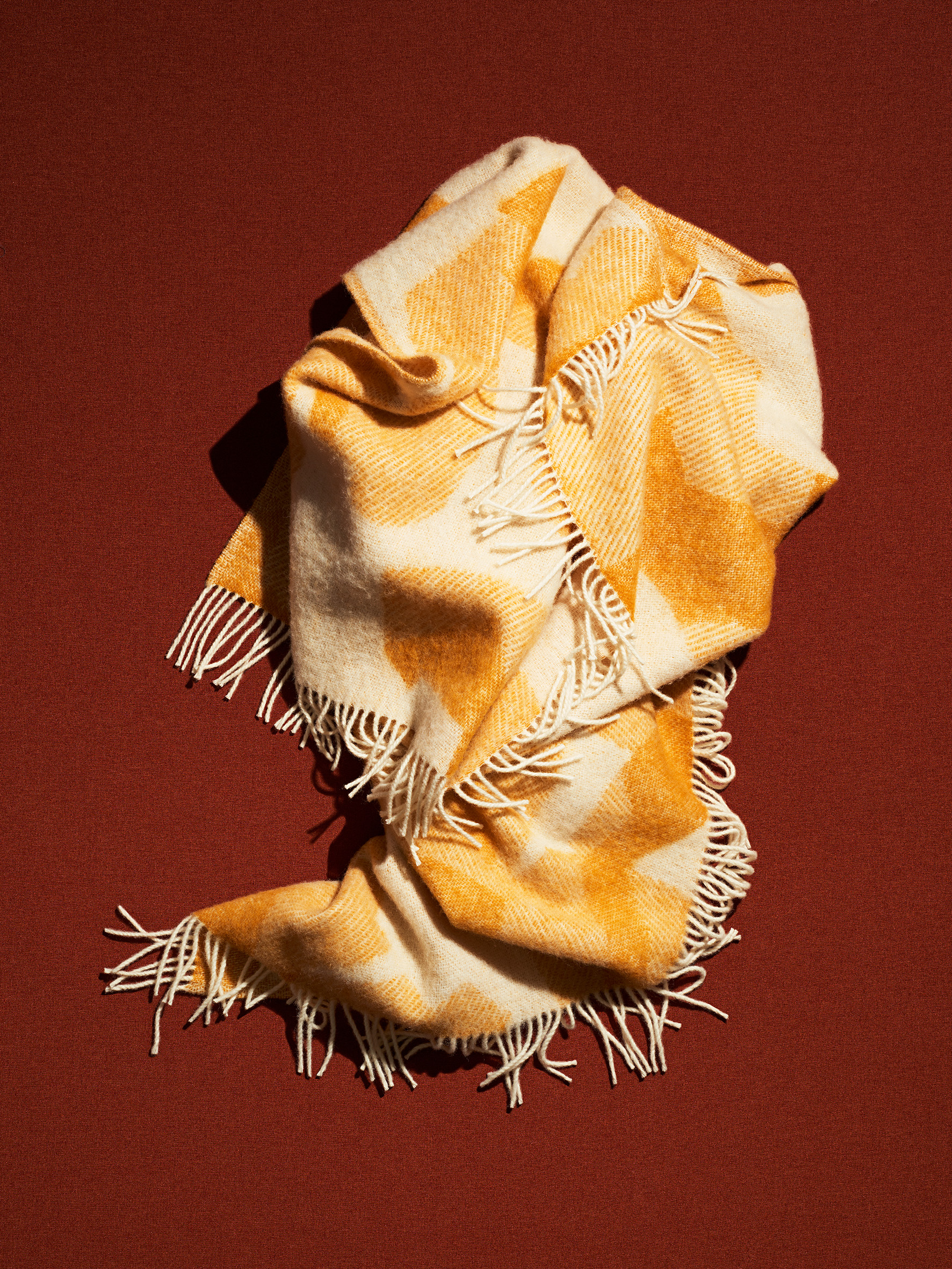 Duotone Throw
Using two colours, the Duotone Throws interplay overlapping threads on the warp and weft in the weaving process to form a mesmerizing colour landscape composed of intersecting shapes. Made from 100% New Zealand wool, the graphic patterns are brought to life in our Lithuania based textile mill.

Dimensions
130cm x 180cm / 51.2in x 70.8in

Materials
100% New Zealand wool (100 OEKO-TEX standard)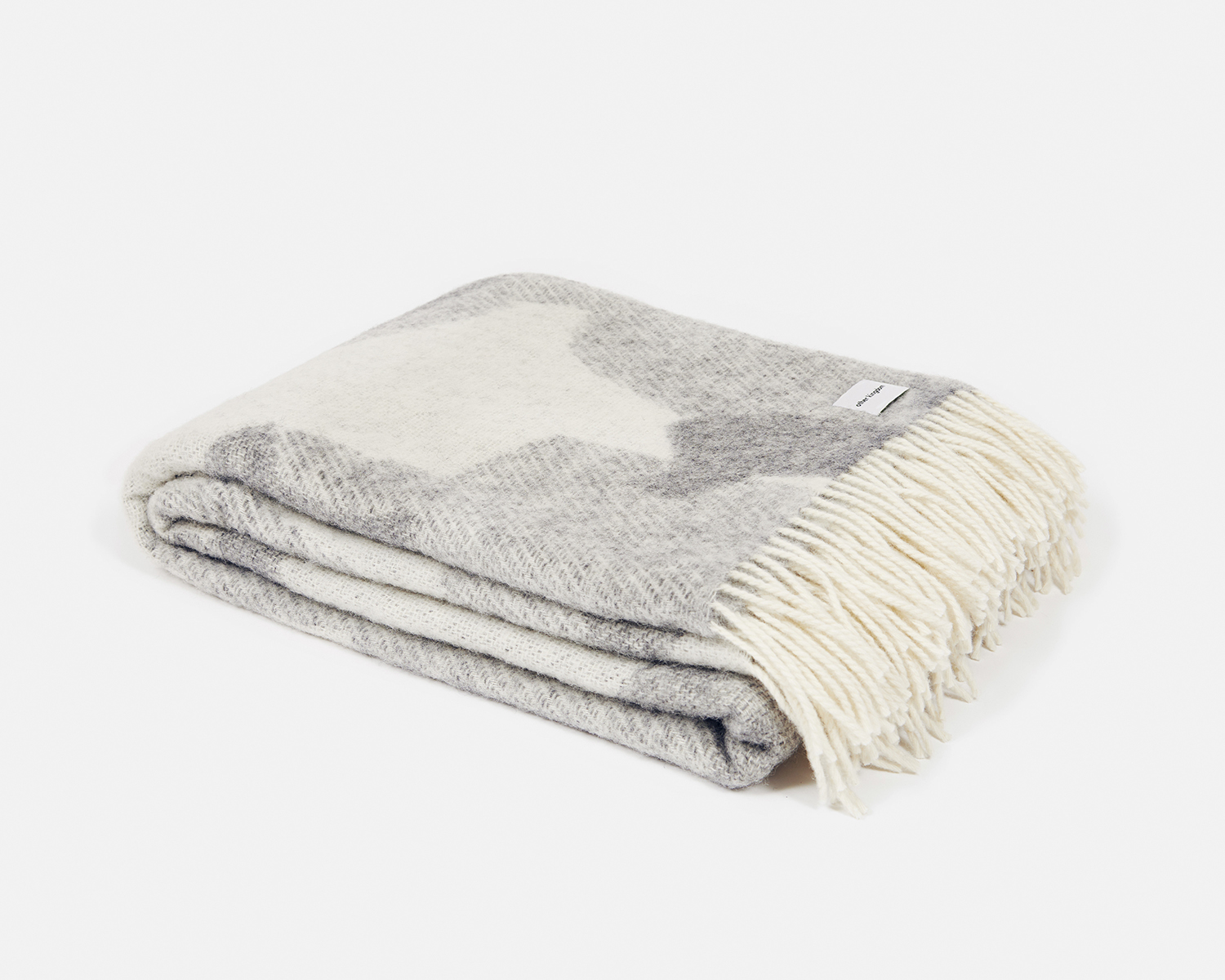 Cut Out Platter



Cut Out Platter

The Cut Out Platters' organic yet controlled shapes attest to the quality and expertise of craftsmanship of master marble inlayer Prakash Kumar. Looking to push the boundaries of Kumar's craft, Other Kingdom developed the patterns that appear to have been cut with scissors and paper and use the left over marble scraps found in his workshop in Bangalore, India.

Dimensions
35cm diameter x 1.5cm / 13.8in diameter x .6in

Materials
Made from various marble. Marble is natural material, colour and veining will vary from product to product.



Crystalline Cushion



Crystalline Cushion
Inspired by microstructures found in marble, our Crystalline Cushions are formed by a layered weave to create intricate and colourful patterns. Available in two colourways, Black Multi and Grey Multi, the cushions are made from silk, cotton, and viscose to create a lush texture.

Dimensions
Square - 45.7cm x 45.7cm / 18in x 18in
Rectangle - 30.5cm x 40.6cm / 12in x 16in

Materials
Silk / Viscose / Cotton Blend